Blogs

What is AEM as a Cloud Service?
Adobe has launched AEM as a Cloud Service! With this, Adobe Experience Manager is being offered as a fully cloud-native CMS solution in a subscription-based offering.
This is a big encouragement for AEM fans who have been shying away from adopting the CMS due to the complexity in deployment and management. This move will enable more organizations, especially mid-sized companies and enterprise departments, to go ahead and get themselves this enterprise content management system to power their experience engine.
You might have gathered by now some of the important changes that might be implemented to AEM. However, there are more specific changes that Adobe is bringing forth. Let's look at what AEM in the form of Software as a Service (SaaS) offering means for marketing and IT.
Availability
This change will usher in the era of version-less AEM. The existing annual or quarterly service pack release models will give way for a continuous release cycle. With Adobe taking most of the responsibility of the release process, AEM version upgrades will now be automatic and rapid. Businesses will benefit from a reduced spending of their valuable resources in carrying out upgrade and update projects even if they haven't subscribed to the AEM Managed Services. Most performance enhancements, security fixes and product updates will be carried out automatically over-the-air (OTA). Customers will also receive an increased uptime with higher SLAs powered by the cloud agility of the reinforced AEM.
With marketers getting uninterrupted access to the latest fixes and enhancements without much dependence on IT, the experience game is set to be more competitive.
Scalability
AEM as a Cloud Service will come optimized for specific use cases to help you scale with changing business requirements. The shift to a pure cloud-native service lends the Adobe CMS the ability to dynamically monitor traffic and scale automatically within seconds to match changing requirement trends. This will dramatically reduce the operational responsibilities to adapt to changing trends as well as the load on the maintenance team to continuously monitor traffic and make changes. Additionally, you will not be required to copy all codes, content and configured state of your AEM instance to scale up to new upgrades. This enables marketers to focus on content and experience creation and delivery in an uninhibited manner.
Velocity
As well as the global community of technical experts to your rescue, AEM's enterprise-tested best practices and default security rules will help you swiftly get on top of issues and fixes. The modern architecture ensures many of the manual processes involved in provisioning, setup and update are eliminated through automation. This empowers you to innovate faster through the cloud-native capabilities to aggressively reduce the time-to-market and drive higher ROI quickly.
Capability
With the adoption of a modern architecture, customers are set to achieve enhanced solution capabilities as part of the cloud benefits for a higher value realization. AEM will now be easier to optimize for business value and personalize per requirements.
Reliability
Equipped with built-in redundancy and proactive monitoring capabilities, you get robust protection against unpredictable cloud outages or disasters for improved performance. AEM as a cloud service brings automatic backup and improved disaster recovery models that offer stronger reliability.
Extensibility
The ability to integrate AEM with other solutions in the Marketing Cloud, Experience Cloud or other third-party solutions remains largely the same with open APIs. If there is anything to be expected in terms of extensibility, it is that integrating this CMS with marketing, analytics or commerce solutions will become even better and easier.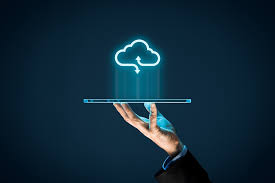 Other Benefits of AEM as a Cloud Service
A move from the on-premise model to a cloud-first solution will help you cut down the IT cost through automation of many of the complicated technical processes. With less pressure on organizations or marketing teams to depend on IT teams for routine tasks of version upgrade projects, performance enhancements or security fixes, digital marketers will be able to quickly move from content strategy ideation to execution.

How will AEM on Cloud Impact AEM Management?
The amount of activity involved in AEM deployment and management will be significantly lessened in the cloud-native CMS model. This is a major change in the adoption process of AEM and will make a big impact in operations. For marketers, authors and content publishers, this change will cut through the lengthy process of development to offer a quicker way to push marketing materials and campaign to market faster.
Leverage the Potential of AEM as a Cloud Service with Us

Harnessing the potential of cloud-native solutions is a mandate for forward-thinking businesses of today. Argil DX will help you explore and tap the benefits of AEM as a Cloud Service. Argil DX is a certified Adobe Solution Partner helping organizations adopt the latest solutions in digital through innovative approaches and end-to-end deployment capabilities.