Blogs

Customer Experience Management: The Key to Success in the Digital Era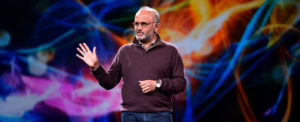 Day 1 of the Adobe Summit 2019 gave the record 17,000 attendees a lot to cheer about.
Shantanu Narayen, CEO Adobe, kicked off the Summit focused around Customer Experience Management (CXM) as the driver of business growth. Adobe introduced new integrations and features across Adobe Experience Cloud.
Look at some of the highlights of the keynote.
Adobe Commerce Cloud and Marketo introduced

Adobe Experience Platform made generally available

A new version of Adobe Sensei unveiled

Partnership with ServiceNow, and Microsoft and LinkedIn announced

Marketo Engage, the B2B marketing automation solution, added to Adobe Marketing Cloud
While the open and extensible Adobe Experience Platform enables real-time customer profiles, ServiceNow will enhance it with rich customer support data. Adobe's partnership with Microsoft and LinkedIn will create account-based experiences (ABX). All these are being done to improve the customer experience management capabilities at the enterprise level.
Narayen spoke about the transformation within Adobe itself over the past few years. The defining chapter in this transformation journey for Adobe was moving to a cloud-based subscription model that placed the customer experience at the centre of all projects. He talked about the data-driven operating model (DDOM) dashboard that has become a single source of truth and democratized their data.
"Our success has been predicated on the core belief that digital transformation starts by reimagining the entire customer journey." – Shantanu Narayen, Adobe CEO
Some well-known organisations were recognised for reimagining customer journeys, and their own journeys were discussed during the keynote.

Best Buy: Among other changes that the organisation brought about, investment in customer experience to offer the best in-store experiences and using data to drive the company forward were key.
"We are not in the business of selling products or doing transactions with you. Our purpose is to enrich lives with the help of technology," Best Buy CEO Hubert Joly said.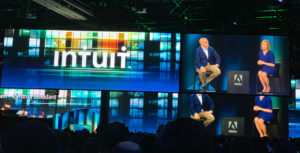 Intuit: Moving from desktop to cloud-based SaaS was the beginning of Intuit's digital transformation journey. This company focused on making clean data available to all employees to deliver rich customer experiences.
"IT played a major part in laying down the right infrastructure and data pipes," CIO of Intuit, Atticus Tysen told Adobe CIO Cindy Stoddard.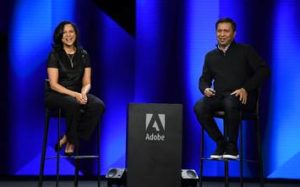 Suntrust: SunTrust CMO Susan Johnson discussed disrupting financial institutions though digital with Adobe CTO Abhay Parasnis. She talked about using intelligence derived from data to reach people creatively. The power of AI in helping Suntrust target people in need of their services was also mentioned. She praised Adobe for being key in their mission to lead with purpose.
"Think of what Fitbit or Apple have done with fitness, [and that's what] we want to do with financial fitness," she added.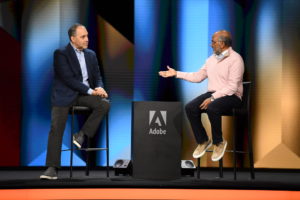 Chegg: Chegg has been helping students learn on-demand and in a personalized manner through its subscription-based service. Chegg CEO Dan Rosensweig emphasized the company's focus on data and analytics to reach students on the right channels at the right time. This has enabled them to lower cost of acquisition cost from about 63% to approximately 80% renewal rates.
"Young people demand good experiences, and they don't have tolerance for bad experiences," Rosensweig said.
Many illuminating takeaways from the keynote session on day one and Argil DX is delighted to be a part of Adobe Summit
2019. Looking forward to the Transformative Leadership keynote on day two.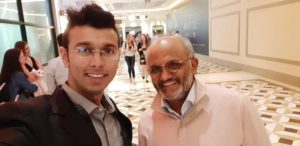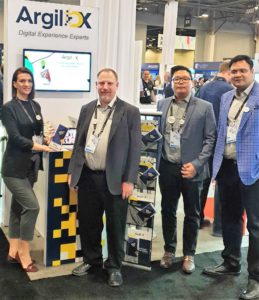 Related blogs:
Reinventing B2B Marketing: Account-based Marketing (ABM)
Digital Transformation: A Combination of the Right Technology, People and Process