Blogs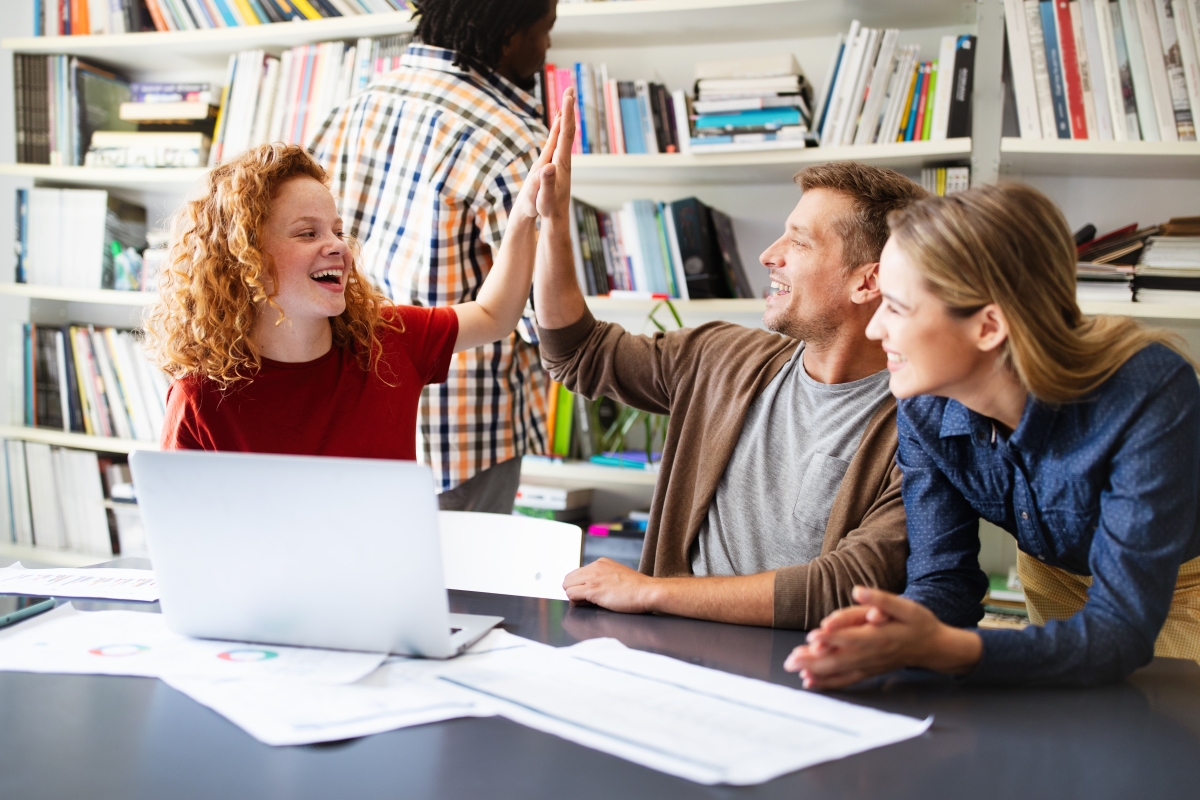 Exceed Customer Expectations Online with Magento Commerce
Magento is an online commerce platform with end-to-end commerce capabilities. Magento Commerce was born out of a mission to revolutionize online commerce with a unique approach – an open, agile and innovative approach. Let's look at each of these factors that guides the Magento approach.
Open Platform for Strong Ecosystem
Magento was built on the idea of creating an open ecommerce platform that is oriented towards nurturing a strong community of users, partners and contributors. As such, Magento Commerce allows easy product extensions as well as performance improvements.

Agile Platform for Quick Adaptability
Leverage the agile nature of Magento Commerce to keep up with new developments in technology, changing business models and evolving market dynamics to affect quick and seamless change in commerce experiences.

Innovative Product to Stay Ahead
The real advantage of Magento Commerce to businesses is the benefit of innovation across every area of online commerce. From inventory management to checkouts, Magento users stay ahead of competitors with ever improving features and functionalities.
Magento Commerce Advantages
Magento Commerce gives merchants the entire suite of features and functionalities they need to address the full range of commerce challenges.
Merchants get access to content creation tools to showcase their products as well as run campaigns. Add to this the marketplaces, ad networks and mobile centric design of Magento Commerce that enables them to design the way their shoppers discover, experience, and interact with their brand.
Delighting shoppers with exploration experience tailored for them is critical to the success of online commerce. With Magento, Merchants can successfully do this by easily managing product catalogs, merchandising, campaigns, promotions and personalization.
According to a research by Baymard among US adults, 21% of shoppers abandoned carts because of too long or complicated checkout process. Other reasons for shopper dropouts include inability to calculate total cost upfront, unreliable payment gateway, limited payment options and inefficient payment system. With Magento, merchants are able to avoid these by creating a smooth path to purchase with cart and checkout navigation tools and support for global commerce. An improvement in available payment options as shoppers get to choose how to pay for and receive their products with integrated shopping and payment capabilities.
What makes Magento Commerce truly special is the way it enables merchants to sell how they want to and from where they operate. A merchant can manage multiple sites, orchestrate omnichannel commerce between online and offline touchpoints, and sell to any type of buyer over a single platform.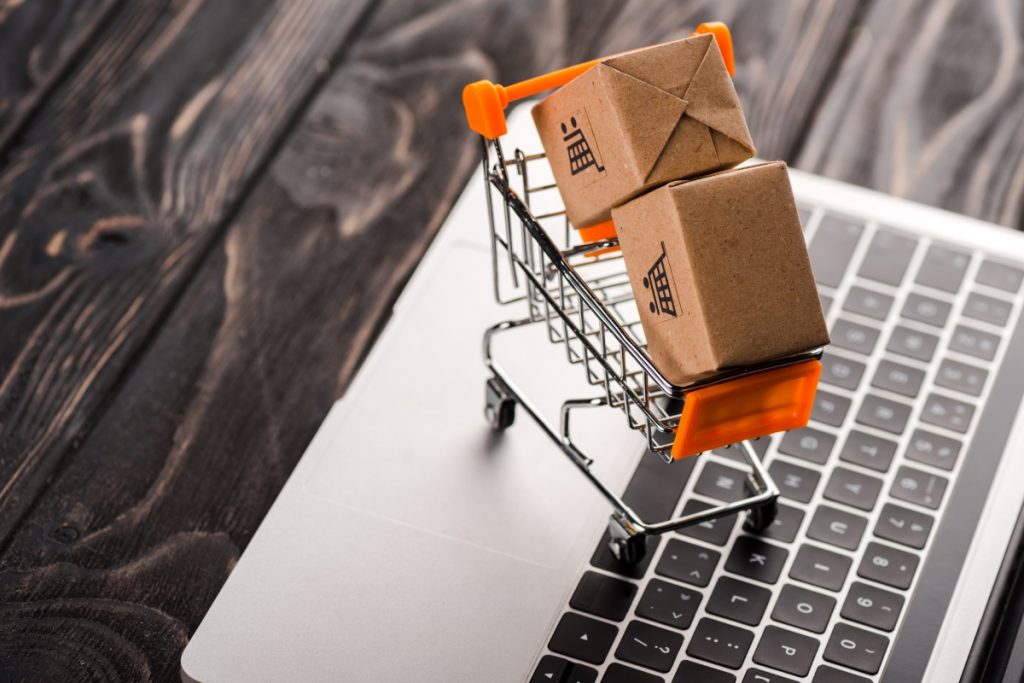 End-to-end Commerce Capabilities
The Magento Commerce application delivers the online commerce capabilities that empower merchants and businesses to build the shopping experiences that customers desire. This online shopping platform is deployed on a managed-cloud infrastructure full of pre-integrated cloud services, which offers benefits like built-in security, performance monitoring and optimization, and managed cloud. This cloud infrastructure makes Magento Commerce high performing, scalable and secure. All these without compromising on flexibility, which makes this e-commerce platform so powerful.
The Magento commerce cloud infrastructure also includes cloud development tools that simplify the deployment process. This means agile and rapid development and testing for quick go-to market while encouraging good deployment practices and streamlining the build and deployment process for all environments.
Finally, Magento Commerce is backed up by 24×7 customer support, technical onboarding assistance, and customer success management. Merchants also get business intelligence tools that power data-driven decision making to accelerate growth.
Magento Marketplace: All the e-Commerce extensions you need
Magento was founded on the principle of openness. It has been designed to help businesses benefit from extension of platform capabilities. The Magento Marketplace is full of different third-party solutions that add to the functionalities of Magento Commerce to address the wide spectrum of challenges faced by merchants.
How Magento Commerce has performed over the years
With the above principles in place, Magento has become a global force in commerce. Have a look at the figures below for more details.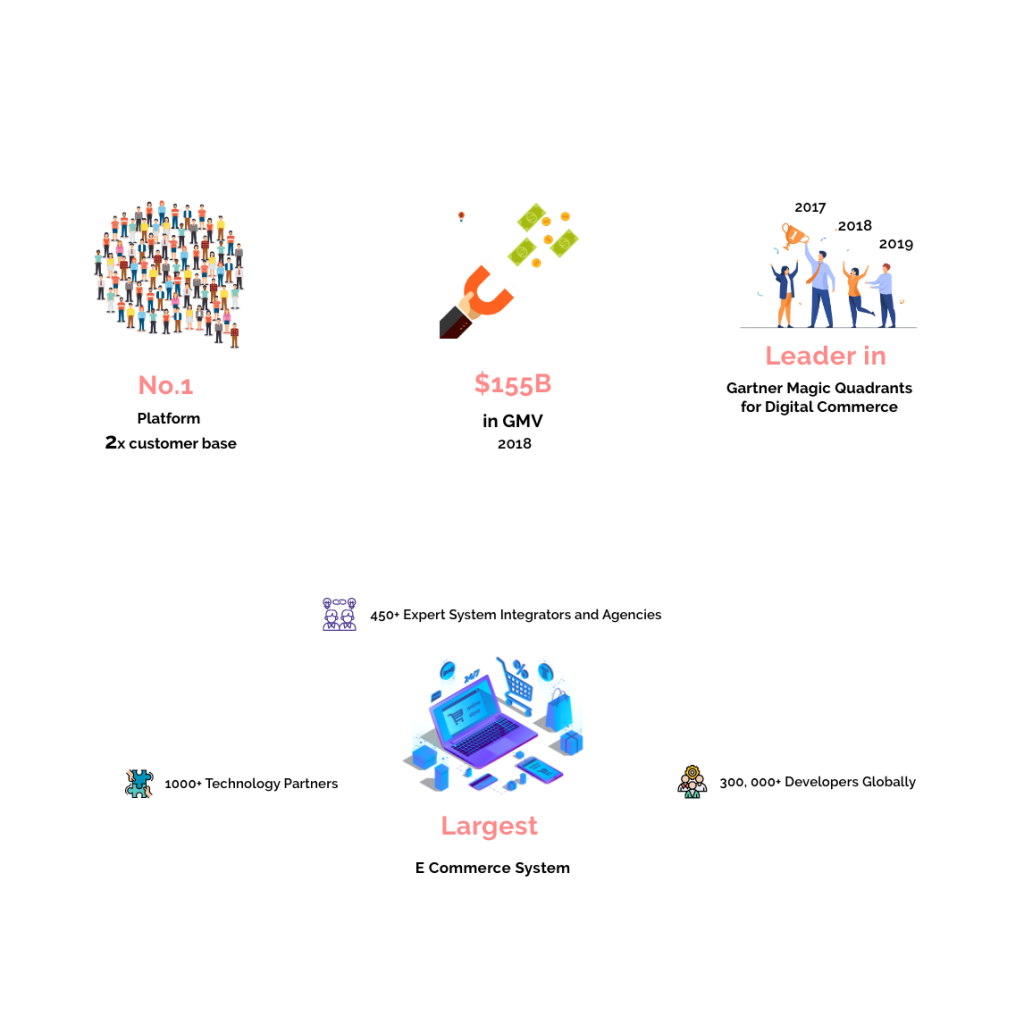 Future Ready with Magento Commerce
Commerce has taken a sharp turn towards the digital and online path in 2020 because of the pandemic. This has only added to the growing e-commerce trend. So with many businesses scrambling to fulfil orders leave alone meeting customer expectations, they have been found wanting in innovating for sudden turn of events. With a commerce platform like Magento that is rich in features and functionalities as well as offering endless flexibility, businesses can easily adapt to changing business scenario. Whether it's B2B, B2C or D2C businesses conducted online, offline, or offline facilitated by digital touchpoints, there is a better ecommerce solution with Magento.
Argil DX is an Adobe Silver Solution Partner and a Magento Business Solution Partner. With expertise in implementing custom solutions that elevate customer experience, we've been recognized for our work and innovation. Talk to us to learn more about our Magento offerings.