Blogs

Digital Transformation for a Fluid E-commerce Experience
As we ride the wave of Digital Transformation and increasing competition, the demand for sophisticated e-commerce solutions becomes imperative.
Looking at the fast-changing trends in the way we think of the e-commerce landscape, there is a tremendous rise in the usage of e-commerce terminology and implementation. As we have already observed, there is a huge surge in the number of organizations focusing on digital transformation. As a result, these two words are becoming seemingly interconnected in a lot of ways. 
Say for instance your business has started transforming digitally to keep up with the evolving business models and your competitors. Then, you would also require implementing and conducting all your transactions digitally. Hence, incorporating e-commerce becomes a key factor in the digital transformation journey. 
Why Embrace E-commerce?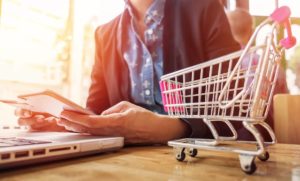 It has also become of utter importance for traditional retailers, manufacturers and wholesalers to embrace technology. We have been seeing a huge decline in the footfall in brick–and–mortar stores and this rate will only grow. To satisfy the scaling demand for technology in online retail and wholesale, you must implement omnichannel, multichannel, marketing tools and e-commerce solutions (all these come under the umbrella term digital transformation). 
To put some weight to the argument, let's walk through an example of an "e-commerce company that happens to sell pizza." (Yes, you heard it right!) 
It is well known that Domino's had both an image and a sales problem in the mid-2000s. While they made vast improvements in their product quality, what they did in terms of technology and e-commerce innovation was groundbreaking. While we see in today's scenario a lot of organizations are talking about digital transformation, what Domino's has done over the past decade is overwhelming. It is surely a case study for everyone to refer to see how digital transformation leads to business value and improves customer loyalty. 
Some of the key 
ingredients in the
 d
igital 
t
ransformation initiative:
Top

–

to

-b

ottom buy-in 

in 

the initiative of every stakeholder is crucial

 

Relentless dedication and monitoring results to improve

 

Leveraging 

d

igital 

m

arketing and storytelling to let your customers know about your huge step and investment

 

Believe! Believe! Believe!

 
We have noticed a revolution in the way content was consumed 10 years before and now. Looking back, it's incredible to see just how digital our world has become. 
Keeping in mind the swift changes in the e-commerce trends and beliefs of the major brands in the brand establishment, I would like to highlight some more points to keep in mind. 
Maintaining an
O
mnichannel
B
rand
I
ntegrity
"The greatest need right now is around the entire concept of unified commerce." 

Greg Buzek 
Studies show that 90% of the total retail sales are still happening in-stores. This implies that for large brands the question is not about in-store or online, but how to maintain the brand integrity across the multiple touch points, multiple digital and in-store channels. 
Contradictory to the statement above, online retailers like Amazon having no physical presence are still worth trillions of dollars and are estimated to double in just few short years. 
Focus on Digital content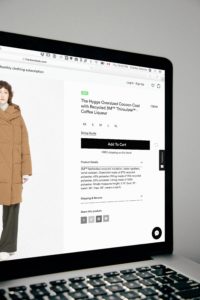 Quality e-commerce offerings and product content surely help in boosting in-store and online sales. Great digital content is not just about selling more online. In fact, 81% of the shoppers tend to go through online reviews before they make any purchase and 60% of the shoppers check their mobile devices and compare while in store. 
It becomes imperative in the competitive digital world for brands to focus on best-in-class product content, including product descriptions, videos, images, and rich media. It not only helps in boosting in-store sales but also driving sales online. For many of today's e-commerce advertising efforts, great content is a must-have for digital campaigns, with high-res images, videos, and other digital content. 
Speed to 
M
arket
Embracing technology and transforming digitally has really reduced the downtime for companies to reach out to customers. Whether it's launching a new product, service or offers, brands leverage the advantages, digital e-commerce transformation has to offer. While it took them years to design, strategize and launch a product, now they can do it all in months or even days. 
One industry-leading example would be, PepsiCo – they have created a whole new division focused on the intersection of e-commerce, digital marketing, and content. This division has already started earning them profits. With the right tools, PepsiCo has been able to speed up their time to market and launch products from three months to two days or less. Conclusively, it means better shopper experience and increased sales. 
Digital Transformation in the 
E-c
ommerce 
W
orld
Digital transformation, which focuses on optimizing the overall customer experience across each touch point, is currently one of the hottest topics in our industry. Keeping in mind the rising demand and the need for the e-commerce companies to escalate their customer experience the following points would help you in understanding the benefits, challenges and guiding you through your journey: 
Security and 
P
rivacy of 
C
ustomers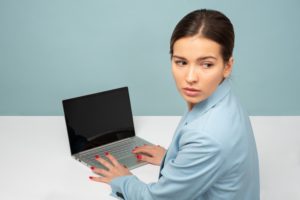 E-commerce merchants face growing challenges in protecting themselves and their customers from ever-increasing fraudulent activity. Many transactions that take place online are tracked but still many go untraced. With the online frauds becoming a greater threat day by day, online businesses need to act fast to take full control. Although, as fraud prevention techniques become more sophisticated so do the fraudsters and their attacks. Increasingly fraudsters are moving towards the dark net where they can buy payment and account or identity information. Simple rules and static checks are not enough to stop these fraudsters. A robust security audit and contingency strategies are a must to have.
Advance
d
 Analytics
Traditional analytics tools were more focused on analyzing the historical data for insights and informed decision making. However, there is now a growing need for these tools to predict and forecast future events and behaviors. 
Advanced analytics goes beyond the basic business intelligence, gleaning deeper into relevant insights, conducting forecasts and predictions for business strategies, and generating recommendations. These new analytics tools can churn out insights from a comparatively huge number of datasets (Big Data analytics), semantic analysis, visualization, data mining, predictive analytics, and location intelligence. Integrating these tools into the financial business processes can drive Digital Transformation and empower enterprises to include first-party and third-party data into their analytics. 
Be the 
E-commerce 
Brand Customers Love 
to Interact with
The consumer behavior is changing drastically and the way they interact, and trust brands have also changed whole together. Consumers are assuming more control over their purchase decision and are aware of the best and worst practices. They can now compare brands and provide feedback on the service in real time. Observing these scenarios and the fast-changing landscape of how business was done a few years back and now, adopting and embracing Digital Transformation is a must for any emerging and growing brand especially in the E-commerce arena.